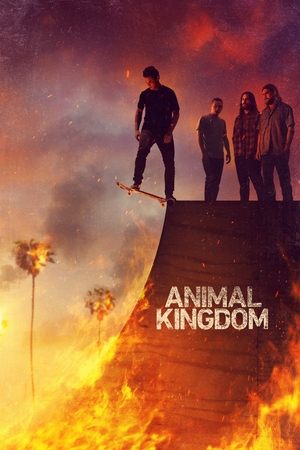 Next Episode of
Animal Kingdom
S06E03 Pressure and Time Releases in
Videos & Trailers
Animal Kingdom: The Cody Men Answer Fan Questions at SXSW | TNT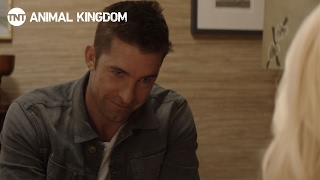 Animal Kingdom: Waves [PROMO] | TNT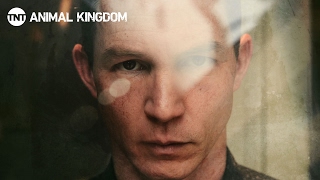 Animal Kingdom: Meet the Codys | Behind the Scenes | TNT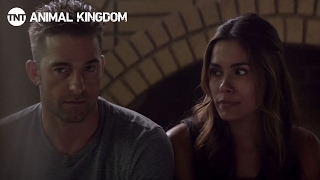 Animal Kingdom: Welcome Home [PROMO] | TNT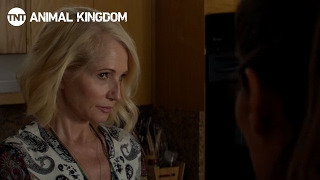 Animal Kingdom: Season 1 Preview | TNT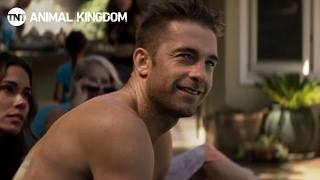 Animal Kingdom: Pool Party - Season 1, Ep. 1 [CLIP #2] | TNT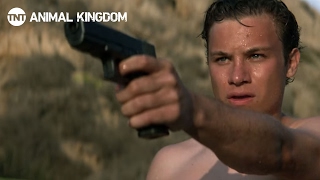 Animal Kingdom: Animal Style [PROMO] | TNT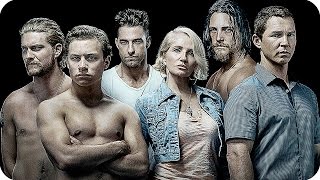 ANIMAL KINGDOM Season 1 TRAILER (2016) TNT Series
About the Series
"Animal Kingdom" is an English, Drama-Crime TV Series by TNT. The show first premiered on June 14th, 2016 with an average rating of 7.9 on
TvMaze.
The average runtime of each episode is 60 minutes. The show was created by Jonathan Lisco, starring Finn Cole, Ellen Barkin, Shawn Hatosy, Ben Robson, Jake Weary,
Animal Kingdom is an adrenaline-charged drama starring Ellen Barkin as the matriarch of a Southern California family whose excessive lifestyle is fueled by their criminal activities.
The show is currently in its 6th season.
Animal Kingdom Season 6 episode release schedule
| Episode | Episode Title | Release Date |
| --- | --- | --- |
| Season 6 Episode 1 (S06E01) | 1992 | June 19th, 2022 |
| Season 6 Episode 2 (S06E02) | Rise | June 19th, 2022 |
| Season 6 Episode 3 (S06E03) | Pressure and Time | June 26th, 2022 |
| Season 6 Episode 4 (S06E04) | Inside Man | June 26th, 2022 |
| Season 6 Episode 5 (S06E05) | Covet | July 3rd, 2022 |
| Season 6 Episode 6 (S06E06) | Diamonds Are Forever | July 17th, 2022 |
| Season 6 Episode 7 (S06E07) | TBA | July 24th, 2022 |
| Season 6 Episode 8 (S06E08) | TBA | July 31st, 2022 |
| Season 6 Episode 9 (S06E09) | TBA | August 7th, 2022 |
| Season 6 Episode 10 (S06E10) | TBA | August 14th, 2022 |
| Season 6 Episode 11 (S06E11) | TBA | August 21st, 2022 |
| Season 6 Episode 12 (S06E12) | TBA | August 28th, 2022 |
| Season 6 Episode 13 (S06E13) | TBA | September 4th, 2022 |
Previous Episodes
Season 1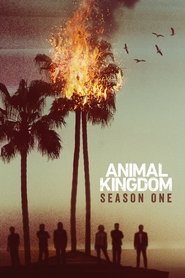 After his mother dies of a heroin overdose, Joshua 'J' Cody moves in with his estranged grandmother, Janine 'Smurf' Cody in Oceanside, California. He finds himself drawn into a dark world funded by criminal activities that he's been shielded from for years, as she and his uncles plan their upcoming heist. J must prove his loyalty to stay alive, all the while learning that Smurf is the intense, beguiling, and complicated matriarch, who rules over "her boys" with a borderline incestuous love.
Season One of Animal Kingdom premiered on June 14th, 2016. This season contains Ten episodes.
Season 1 Episodes
Season 2
As season two opens, the Cody clan is back to their old ways and in the midst of a fun, high-adrenaline heist. But when things don't go as planned, the family dynamics become more fractured than ever as some members advocate for independence from Smurf. Adding fuel to the fire is an external threat from Smurf's past that has come back to haunt her.
Season Two of Animal Kingdom premiered on May 30th, 2017. This season contains Thirteen episodes.
Season 2 Episodes
Season 3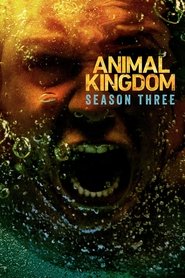 With Smurf in jail and her grandson J in charge of the family business, the Cody men find themselves increasingly divided as they fight for control and their independence in season three. But when outside threats emerge, they have to come together.
Season Three of Animal Kingdom premiered on May 29th, 2018. This season contains Thirteen episodes.
Season 3 Episodes
Season 4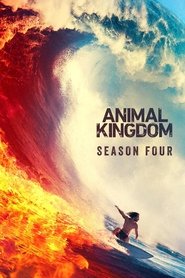 In season four, Smurf is back on top reminding her boys who's boss no matter whom she hurts in the process. Trapped with Smurf, Pope has found new and dangerous ways to deal with his anger, J continues to scheme about how to take over the family business, Craig plots one of their most difficult heists and Deran is worried about his future with Adrian. Outsiders move in to threaten the Cody's fragile peace, including Angela the former best friend of J's deceased mother and a recovering junkie, who tries to snake her way back into the family's good graces. A new criminal crew is also introduced with a surprising connection to the Codys.
Season Four of Animal Kingdom premiered on May 28th, 2019. This season contains Thirteen episodes.
Season 4 Episodes
The Codys pull off a risky robbery that results in a big realization for Craig. The relationship between Smurf and Pope remains rocky even as Pope tries out a new outlet for his anger. Deran involves Adrian in the family business despite warnings from Craig, as J tests the waters of his new identity outside the Cody empire. A new criminal crew is introduced with a surprising connection to the Codys.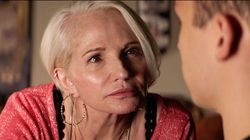 J reconsiders his relationship with Smurf after he gets bad news about Morgan's death. Frankie lures Craig with the promise of another big score. The arrival of an old family friend surprises Pope.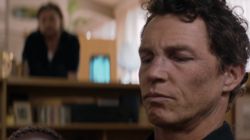 S4E3 - Man vs. Rock
2019-06-11
As Craig feels the pressure of pulling off Frankie's increasingly complicated job, J grows frustrated with Mia. Deran tries to get Pope out of the house, and Smurf decides she needs answers.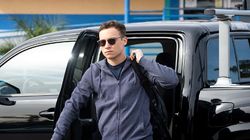 Smurf's increasingly unnerving behavior shows up in unexpected places. J realizes he needs to set his own plans in motion if he wants to lead the family. Deran gets disturbing news from an old friend; and Pope struggles to resist Angela.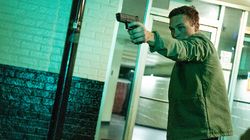 Pope learns disturbing details about where Smurf has been, and the revelation puts Angela's spot in the house in jeopardy. Adrian's return to Oceanside leads to a confrontation with Deran, as J lays the groundwork for a new job.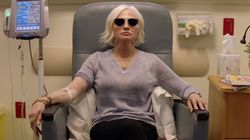 S4E6 - Into the Black
2019-07-02
Suspicion grows when Smurf learns of a new threat to the family. Craig tracks down Frankie in the wake of her betrayal, and Deran makes a dangerous decision to try and protect his relationship with Adrian.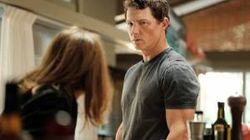 S4E7 - Know Thy Enemy
2019-07-09
J gains favor with Smurf as he puts together the plan for a new job, while Angela learns more about what Smurf's been hiding. Craig explores his new relationship with Renn and Pope struggles with his changing role in the family.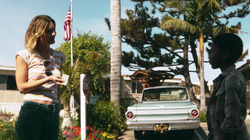 The Codys head out for a big job, even though Smurf is nowhere to be found. All eyes are on J as he assumes a leadership position in a risky heist.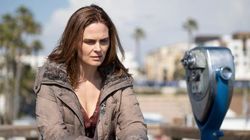 J faces the consequences of his missteps with Mia. Pope worries about Smurf's disappearance, while Smurf visits someone from her past. Craig grows frustrated with Deran's secrecy after Deran recruits him for a dangerous assignment.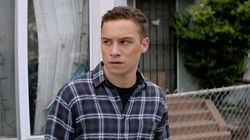 S4E10 - Exit Strategy
2019-07-30
Smurf orders the Cody boys to plan a dangerous job while she orchestrates an elaborate party at the house. J tries to ally himself with Pope but learns he's in way over his head. Craig responds to a challenge to his newly formed family with Renn.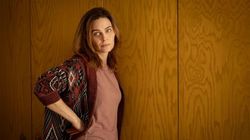 Pope grows suspicious of J when Angela reveals the circumstances of her disappearance. As the threats against Adrian loom larger, Deran scrambles to find a way out. Craig navigates new complications in his his relationship with Renn.
The Cody family sets off on Smurf's mysterious heist, unaware of the surprises that await them when they arrive, which will change the family forever.
In the aftermath of Smurf's heist, the Codys have to protect their reputation. Deran realizes there is only one way to keep Adrian safe. Craig struggles to adapt to a new pace of life as Pope and J's growing tension reaches a boiling point.
Season 5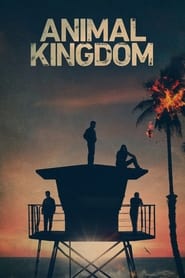 Pope, Craig, Deran and J still are dealing with the fallout from the events surrounding Smurf's death, including family members out for revenge. With their kingdom without a leader, the Codys struggle to maintain their fragile alliance, and to see which of them will come out on top. Meanwhile, they search for more information on Pamela Johnson, whom Smurf made the beneficiary of her estate. And back in 1984, an increasingly volatile 29-year-old Smurf is forging her own path raising Pope and Julia and leading the charge on dangerous jobs with new and old friends.
Season Five of Animal Kingdom premiered on July 11th, 2021. This season contains Thirteen episodes.
Season 5 Episodes
S5E1 - Red Handed
2021-07-11
The Codys are forced to tie up some loose ends with the cousins and figure out what the family looks like without Smurf.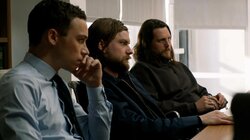 S5E2 - What Remains
2021-07-18
As Pope deals with Smurf's remains, Craig and Renn balance their old lives with being new parents. J finds a new job through an old contact, and Deran can't outrun his past with Adrian.
S5E3 - Freeride
2021-07-25
J's business secrets come to light as Pope mourns the loss of Smurf; Deran distracts himself from his own loneliness; Craig and Renn have a difficult time finding a work-life balance.
Deran follows up on Smurf's will and grows frustrated with J calling the shots. Pope's mental state is fragile and Craig must deal with being a solo dad as Renn goes back to work.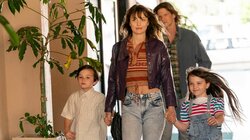 S5E5 - Family Business
2021-08-08
As Deran and J compete for control of the family, Pamela presents the Codys with a risky proposition; Pope processes an extra loss by exploding in violence; Craig does business with Frankie.
S5E6 - Home Sweet Home
2021-08-15
Tensions rise as Deran, J, and Craig do a job that risks everything the family has. Pope goes to the desert trying to outrun his grief.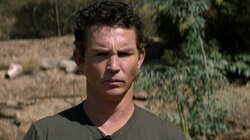 S5E7 - Splinter
2021-08-22
Pope confronts his demons with the help of a desert guru. Deran marks his territory as J handles business. Craig struggles with the demands of fatherhood and the temptations of his old life.
S5E8 - Gladiators
2021-08-29
Pope helps a new friend. Deran, J, and Craig deal with the fallout from past mistakes as they make new friends and enemies.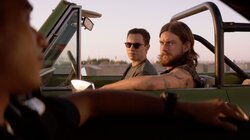 S5E9 - Let it Ride
2021-09-05
Local law enforcement turn up the heat on the Codys, as further secrets threaten to destabilize the family. Deran gets some news about Adrian. Craig discovers Renn has been keeping a secret.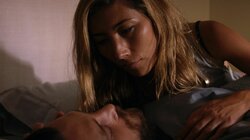 S5E10 - Relentless
2021-09-12
Desperate for cash, and with pressure mounting, the Codys discover what they thought was a solution to their problems may be the biggest threat of them all.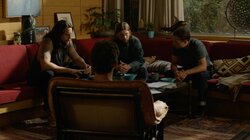 S5E11 - Trust the Process
2021-09-19
J and Pope take a road trip to clean up the aftermath of some family business that went sideways. Deran and Craig scout a new mark with the help of Frankie.
S5E12 - Loose Ends
2021-09-26
The Codys resolve unfinished business and plan their biggest heist ever without Smurf.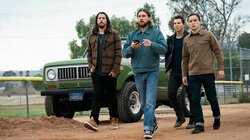 The Cody family use all their tools, tricks and vehicles to pull off the job of their lives and settle all scores; a deadly secret from the past is revealed.
Season 6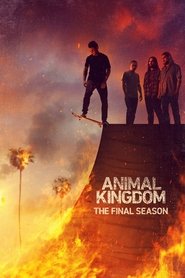 Season Six of Animal Kingdom premiered on June 19th, 2022. This season contains Thirteen episodes.
Season 6 Episodes
Gia visits the Cody's with a job opportunity. J schemes finances. Deran learns new renters are disrupting the neighborhood. Craig struggles with sobriety and co-parenting Nick under Renn's monitored visitation.
J holds a family meeting, on the hunt for a new attorney. Pope refuses to sell his vacant lot. Deran embraces his clout. Craig's sobriety is challenged. In 1992, Smurf & Andrew meet with a lawyer. Julia struggles to be heard in the family.
S6E3 - Pressure and Time
2022-06-26
Deran and Pope search for Craig; J tries to sell Gia's diamonds; much to Smurf's displeasure, Julia gets a job at the mall and Andrew embraces Church.
S6E4 - Inside Man
2022-06-26
J gets to know the new attorney while Craig scouts a potential new job; Deran hangs out with a guy from out of town; Pope helps a kid at the skate park; in 1992, Baz visits Andrew's church.
The Codys prep for the next job in present day; a reluctant Andrew, Baz and Julia do a job for Smurf in 1992.
S6E6 - Diamonds Are Forever
2022-07-17
Cast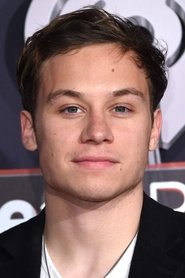 Finn Cole
as Joshua "J" Cody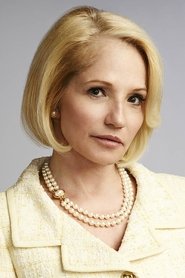 Ellen Barkin
as Janine "Smurf" Cody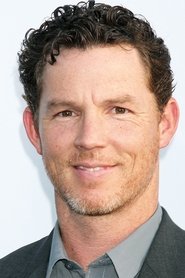 Shawn Hatosy
as Andrew "Pope" Cody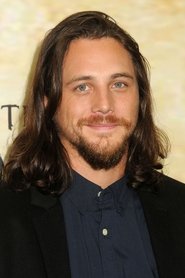 Ben Robson
as Craig Cody
Jake Weary
as Deran Cody