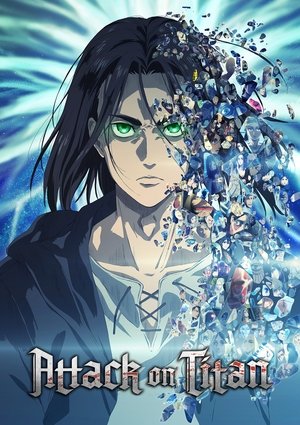 Next Episode of
Attack on Titan
Videos & Trailers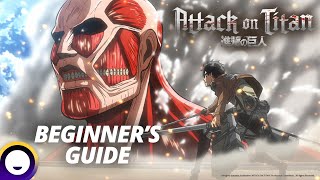 (removed) Curious About Attack on Titan? Start Here!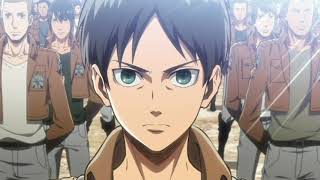 Attack On Titan Season 1 Trailer - English Dubbed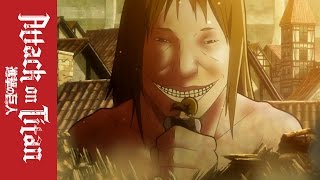 (removed) Attack on Titan - Official Trailer w/ Intro from Voice of Eren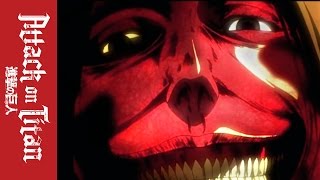 (removed) Attack on Titan - OFFICIAL English Subtitled Trailer 3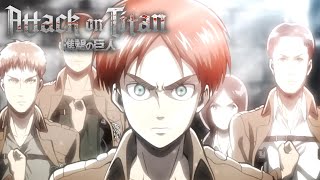 AoT Opening 1 - "Feuerroter Pfeil und Bogen"
About the Series
"Attack on Titan", originally named "進撃の巨人" is a Japanese, Action-Fantasy-Thriller web series by dTV. The show first premiered on August 15th, 2015.
The last remnants of humanity were forced to retreat behind the towering walls of a fortified city to escape the massive, man-eating Titans that roamed the land outside their fortress. But one day, the walls were breached. 10 months after the attack of the Titans, troops assembled to fight the Titans have been training daily. The people earnestly wish for the walls which were destroyed by the Titans to be repaired. In order to do this, the government has been covering the research expenses for the development of weapons against the Titans with precious tax money. Hange, the weapons leader, spends her time on independent Titan research for the purpose of finding the vulnerabilities of the Titans, which are many times bigger than humans. Many of the troops have lost their homes and families because of the emergence of the Titans. They vow to have a heroic counterattack on the Titans.
The show has officially ended.The final episode of the show, The Dawn of Humanity (S4E28) aired on April 4th, 2022
Previous Episodes
Season 1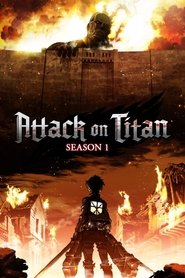 Centuries ago, mankind was slaughtered to near extinction by monstrous humanoid creatures called titans, forcing humans to hide in fear behind enormous concentric walls. What makes these giants truly terrifying is that their taste for human flesh is not born out of hunger but what appears to be out of pleasure. To ensure their survival, the remnants of humanity began living within defensive barriers, resulting in one hundred years without a single titan encounter. However, that fragile calm is soon shattered when a colossal titan manages to breach the supposedly impregnable outer wall, reigniting the fight for survival against the man-eating abominations.
Season One of Attack on Titan: Smoke Signal of Fight Back premiered on April 7th, 2013. This season contains Twenty-Five episodes.
Season 1 Episodes
S1E1 - Episode 1
2015-08-15
S1E2 - Episode 2
2015-08-15
S1E3 - Episode 3
2015-08-15
Cast
Yuki Kaji
as Eren Yeager (voice)
Yui Ishikawa
as Mikasa Ackerman (voice)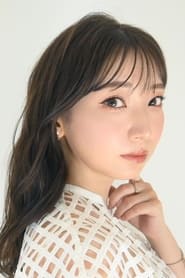 Marina Inoue
as Armin Arlert (voice)
Kisho Taniyama
as Jean Kirstein (voice)
Hiro Shimono
as Connie Springer (voice)
Yoshimasa Hosoya
as Reiner Braun (voice)
Takehito Koyasu
as Zeke (voice)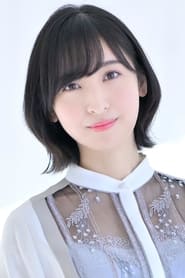 Ayane Sakura
as Gabi Braun (voice)
Natsuki Hanae
as Falco Grice (voice)