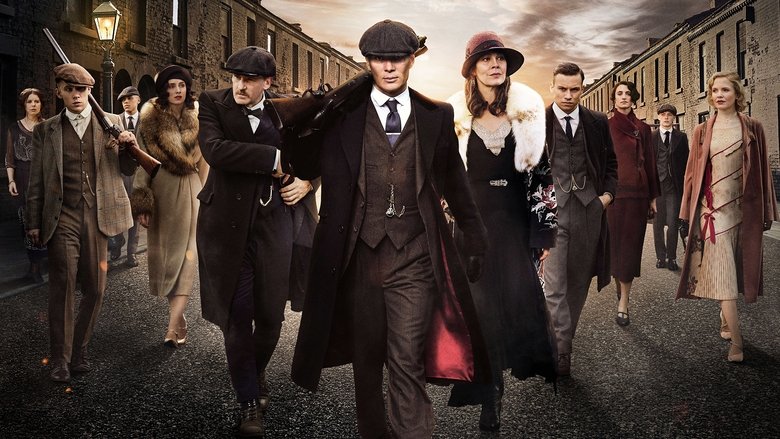 Next Episode of
Peaky Blinders
Videos & Trailers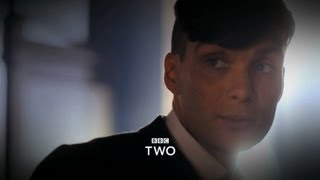 Series Launch Trailer
About the Series
"Peaky Blinders" is an English, Drama-Crime-History TV Series by BBC One. The show first premiered on September 12th, 2013 with an average rating of 8.5 on
TvMaze.
The average runtime of each episode is 61 minutes. The show was created by Steven Knight, starring Cillian Murphy, Paul Anderson, Sophie Rundle, Natasha O'Keeffe,
An epic gangster drama set in the lawless streets of 1920s Birmingham.
The show has officially ended.The final episode of the show, Lock and Key (S6E6) aired on April 3rd, 2022
Previous Episodes
Season 1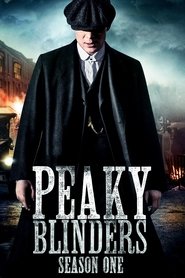 Season One of Peaky Blinders premiered on September 12th, 2013. This season contains Six episodes.
Season 1 Episodes
Season 2
As the 1920s begin to roar, business is booming for the Peaky Blinders gang. Shelby sets his sights on wider horizons and his meteoric rise brings him into contact with both the upper echelons of society and astonishing new adversaries from London's criminal world. All will test him to the core, though in very different ways. Meanwhile, Shelby's home turf faces new challenges as an enemy from his past returns to the city with plans for a revenge of biblical proportions.
Season Two of Peaky Blinders premiered on October 2nd, 2014. This season contains Six episodes.
Season 2 Episodes
Season 3
The action has moved on two years to 1924 and as Tommy starts married life he is more determined than ever to go legitimate and keep his family safe. But he finds himself pulled into a web of intrigue more lethal than anything he has yet encountered.
Season Three of Peaky Blinders premiered on May 5th, 2016. This season contains Six episodes.
Season 3 Episodes
Season 4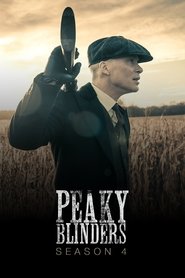 It is 1924, Tommy Shelby is caught in a dangerous web of international intrigue.
Season Four of Peaky Blinders premiered on November 15th, 2017. This season contains Six episodes.
Season 4 Episodes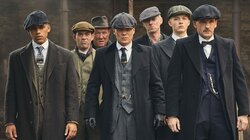 S4E1 - The Noose
2017-11-15
December 1925. Tommy Shelby OBE has acquired unprecedented legitimacy. The former gangster is also a man alone, estranged from his family and focused only on business. But when he receives a mysterious letter on Christmas Eve, Tommy realises that the Shelbys are in danger of annihilation. As the enemy closes in, Tommy flees his country house and returns to the only safe place he knows: Small Heath, Birmingham, the slum where he grew up. Facing a more determined and sophisticated threat than ever before, the Shelby family must find a way to put differences aside, work together, take up arms and fight for survival...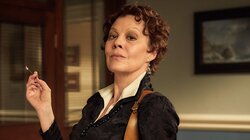 S4E2 - Heathens
2017-11-22
As the Shelbys come to terms with the shocking events of Christmas Day, Tommy endeavours to unite his family. Until the current threat is dealt with, their only safe place is together in Small Heath. Johnny Dogs and Charlie set about arming the locals - everyone is now a Peaky bodyguard. Tommy enlists the help of tough Romany Gypsy Aberama Gold, who wants something unusual in return.
Jessie Eden confronts Tommy about the workers' pay. She warns him that revolution is in the air, and when Tommy doesn't relent she calls his bluff. As the situation plays out, Tommy's factory manager tells him he has one more meeting - with a mysterious businessman from Paris. But what transpires is no ordinary meeting with no ordinary businessman...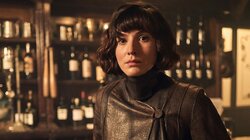 S4E3 - Blackbird
2017-11-29
The Italians launch another attack on the Peaky Blinders. Tommy realises that the Shelbys need to evolve if they are to survive, but some of the family are reluctant to part with tradition.
As the strike takes hold at the Lanchester factory, Tommy pays a personal visit to Jessie Eden, but he is outmanoeuvred when she reveals something she knows about his past.
Changretta plots to continue the vendetta in the most devastating way possible. As well as identifying an enemy of the Shelby family who could help him, Luca makes direct contact with someone at the heart of the Peaky Blinders organisation.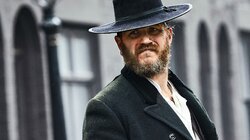 S4E4 - Dangerous
2017-12-06
The Peaky Blinders are lured by the Italians into a cat-and-mouse chase on the streets of Birmingham, where it becomes clear that Tommy has met his match. Trapped in Small Heath, Tommy tries to console himself with a visit from an old flame but it soon becomes clear that he can't always get what he wants.
As his factory lies idle, Tommy confronts the possibility that the Communists might win and he will be deemed a traitor to his class. Meanwhile, Changretta prepares to spring another trap.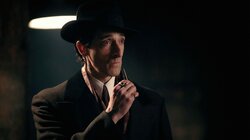 S4E5 - The Duel
2017-12-13
Tommy prepares himself as the bloody battle lines are drawn between the Peaky Blinders and Changretta. A deal is struck - with potentially devastating consequences.
S4E6 - The Company
2017-12-20
It is the night of the big fight - Bonnie Gold versus Goliath. But as the bell rings and the crowd goes wild, dangers lurk in the shadows for Tommy Shelby and his family. When Changretta plays his final ace, he sets in motion a series of events that will change the Peaky Blinders forever.
Season 5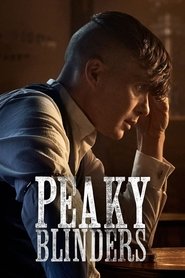 It is 1929, Tommy Shelby MP is approached by a charismatic politician with a bold vision for Britain, he realises that his response will affect not just his family's future but that of the entire nation.
Season Five of Peaky Blinders premiered on August 25th, 2019. This season contains Six episodes.
Season 5 Episodes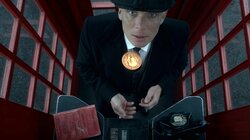 S5E1 - Black Tuesday
2019-08-25
1929 – The Shelby family have dispersed: Michael is living at Shelby Company headquarters in Detroit, while Aunt Polly is holed up with a pilot in Monte Carlo. But the family are quickly brought back together when news of the Wall Street Crash hits and its implications for the family business become clear.
Meanwhile, Tommy's political career is going from strength to strength; he gives a rousing speech in the House of Commons. It's not long, however, before ghosts from Tommy's past threaten to undermine his position.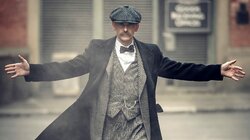 S5E2 - Black Cats
2019-08-26
Tommy is at Arrow House when he receives a call from a mysterious new ally with potentially devastating information. At Westminster, in a dimly lit bar, he, Ada and Mosley meet to discuss business.
Meanwhile, a rival gang, keen to send a message to Tommy, use brutal means to do so. At the Garrison pub, Arthur and Finn reveal their plans to expand the Peaky business empire. Later, a birthday celebration is interrupted by the unexpected arrival of someone close to Tommy with a message about a dangerous new enemy.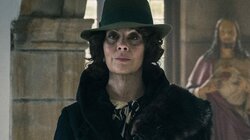 S5E3 - Strategy
2019-09-01
Tommy gathers everyone together to discuss recent tragic events and to give his orders, before the Shelby men travel to London to meet Mosley and it's soon revealed who has the upper hand. Linda heads to Arrow House to ask Lizzie's advice, Polly visits Aberama to pass on instructions from Tommy, who learns that one of the Peaky Blinders is in danger and sends Arthur and Johnny Dogs on an urgent mission to intervene.
S5E4 - The Loop
2019-09-08
Tommy waits by the water at Charlie's Yard to meet a dangerous adversary. Despite their past grievances, the pair agree to a truce. Later, in a private room at the Garrison pub, as Tommy meets with his constituents to hear their grievances, a mysterious stranger with a message arrives. At his Westminster office, Tommy makes Aberama an offer he can't refuse before inviting Mosley to a party he is throwing for Lizzie's birthday. On the night of the party, things soon take a turn for the worse when a surprise guest arrives.
S5E5 - The Shock
2019-09-15
Mosley takes advantage of shocking events to give a speech to the gathered crowd at Arrow House. Afterwards, Mosley gives Tommy his instructions. Arthur and his men arrive at Limehouse for the arranged rendezvous, but the situation has changed drastically. Meanwhile, Tommy visits an old war comrade who has a very specific skill that Tommy intends to use.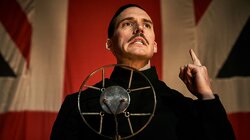 S5E6 - Mr Jones
2019-09-22
News of Tommy's activities have reached Winston Churchill. At a family meeting, Tommy lays out his plans for Mosley, which will take place at a rally Sir Oswald is leading. Tommy is surprised by another strategy, coming from an unexpected corner. Meanwhile, Tommy has his own secrets to reveal.
Season 6
1934 brings both opportunities and dangers to the Peaky Blinders. Beset by demons old and new, Tommy Shelby conceives a radical strategy to deal with a world on the road to hell, continuing his war against fascist politician Oswald Mosley and crossing paths with a mysterious new character.
Season Six of Peaky Blinders premiered on February 27th, 2022. This season contains Six episodes.
Season 6 Episodes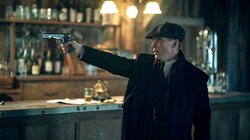 S6E1 - Black Day
2022-02-27
Tommy sets off to North America, where the end of Prohibition brings new opportunities. But he faces new danger from an old adversary who is finally making his move.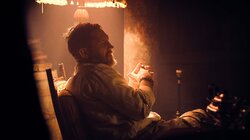 S6E2 - Black Shirt
2022-03-06
Tommy gets involved in a power game with fascists, freedom fighters and Boston gangsters. As the players plan to double cross him, Tommy visits an old ally in Camden.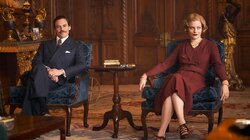 As Ruby is rushed into hospital for urgent treatment for consumption, Tommy is more convinced than ever that his family has been cursed. He sets out on a journey to a gypsy camp to discover who is responsible and how his family might be saved. Ada takes charge of the situation, instructing Arthur to round up some new recruits and head to Liverpool to deliver a warning.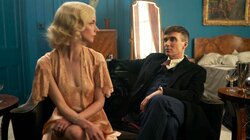 S6E4 - Sapphire
2022-03-20
Tommy establishes a connection between crime and political power that could alter the course of history. He also receives life-changing news from an unexpected source.
S6E5 - The Road to Hell
2022-03-27
In the light of extraordinary personal revelations, Tommy takes a course of action that will change everything. Meanwhile, his enemies' plans start to fall into place.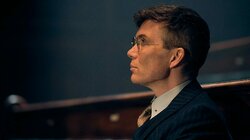 S6E6 - Lock and Key
2022-04-03
A war veteran who fought in the trenches, Tommy Shelby has been a gangster, an entrepreneur, a captain of industry, a spy and ultimately a Member of Parliament. In the course of this odyssey, he has taken on numerous criminal organisations, business adversaries, foreign insurgents, and the British Establishment itself.
Now, in the 1930s, as the clouds of the coming storm gather, he faces the consequences of his experiences and his actions.
Cast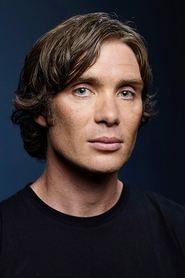 Cillian Murphy
as Tommy Shelby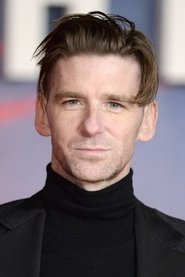 Paul Anderson
as Arthur Shelby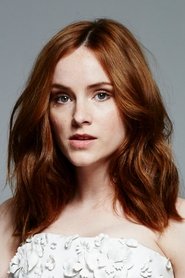 Sophie Rundle
as Ada Shelby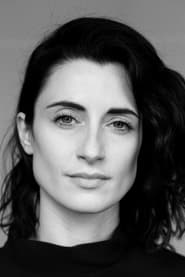 Natasha O'Keeffe
as Lizzie Stark