Next Episode of
Prehistoric Planet
Videos & Trailers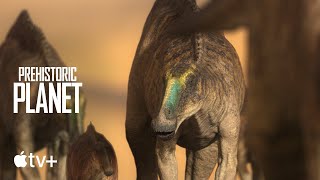 Official Trailer 2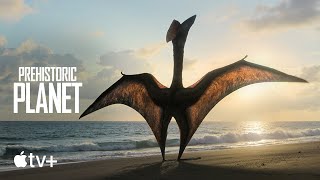 Official Trailer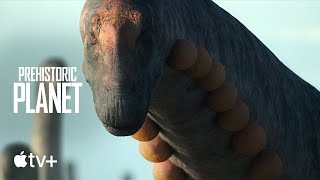 Official Teaser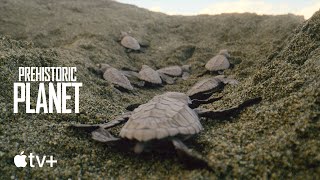 Official Sneak Peek
About the Series
"Prehistoric Planet" is an English, Nature-History web series by Apple TV+. The show first premiered on May 23rd, 2022 with an average rating of 8.1 on
TvMaze.
The average runtime of each episode is 41 minutes. The show was created by Michael Gunton.
Experience the wonders of our world like never before in this epic docuseries from Jon Favreau and the producers of Planet Earth. Travel back 66 million years to when majestic dinosaurs and extraordinary creatures roamed the lands, seas, and skies.
The show has officially ended.The final episode of the show, Forests (S1E5) aired on May 27th, 2022
Previous Episodes
Season 1
Season One of Prehistoric Planet premiered on May 23rd, 2022. This season contains Five episodes.
Season 1 Episodes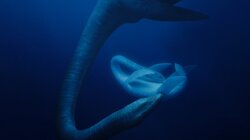 A pregnant Tuarangisaurus is in distress—and her young calf can sense it—as she travels waters that are home to the ocean's deadliest predators.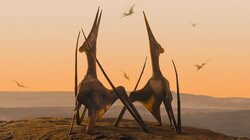 Above the deserts of North Africa, aerial combat ensues as male Barbaridactylus pterosaurs fight for the attention of females below.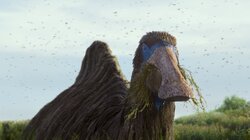 S1E3 - Freshwater
2022-05-25
With its feathered body and duck bill, the eight-ton Deinocheirus wades through an Asian wetland in search of relief from pesky biting flies.
S1E4 - Ice Worlds
2022-05-26
Within the snow-covered forest, a tense standoff develops between ancient rivals, Pachyrhinosaurus and Nanuqsaurus.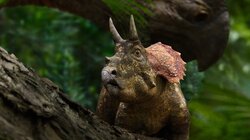 A journey through an underground cave in North America turns perilous when a young Triceratops is separated from its mother.
Cast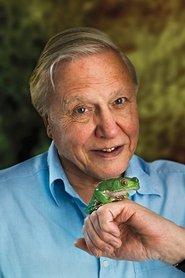 David Attenborough
as Self - Presenter