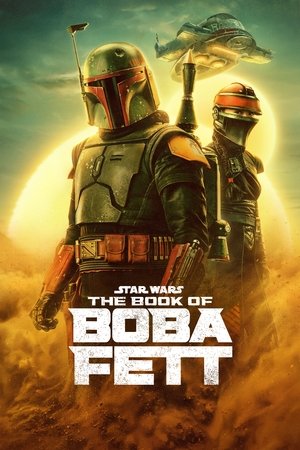 Next Episode of
The Book of Boba Fett
Videos & Trailers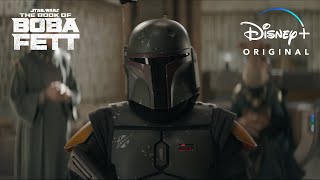 Arrival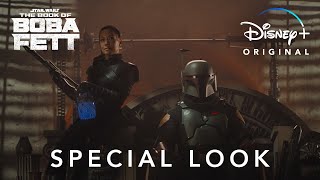 Throne
Return of a Legend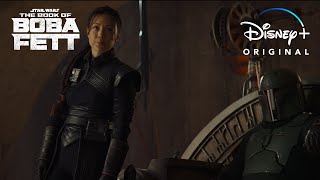 Authority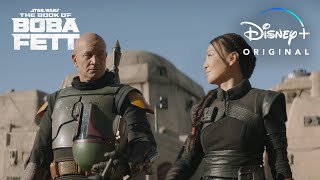 Ready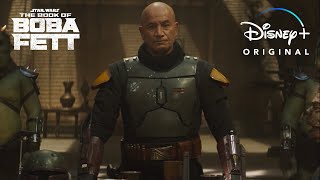 The Return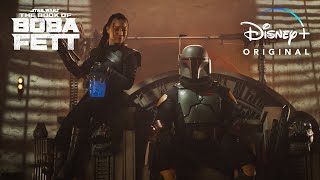 Message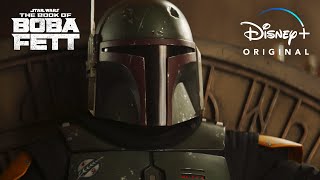 Reign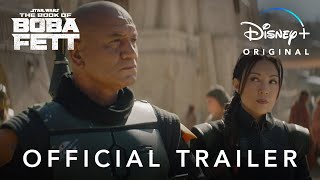 Official Trailer
About the Series
"The Book of Boba Fett" is an English, Action-Adventure-Science-Fiction web series by Disney+. The show first premiered on December 29th, 2021 with an average rating of 7.7 on
TvMaze.
The average runtime of each episode is 48 minutes. The show was created by Jon Favreau, starring Temuera Morrison, Ming-Na Wen,
The Book of Boba Fett, a thrilling Star Wars adventure, finds legendary bounty hunter Boba Fett and mercenary Fennec Shand navigating the Galaxy's underworld when they return to the sands of Tatooine to stake their claim on the territory once ruled by Jabba the Hutt and his crime syndicate.
The show has officially ended.The final episode of the show, Chapter 7: In the Name of Honor (S1E7) aired on February 9th, 2022
Previous Episodes
Season 1
No longer just a hired gun, Boba Fett reinvents himself on the sands of Tatooine alongside Fennec Shand.
Season One of The Book of Boba Fett premiered on December 29th, 2021. This season contains Seven episodes.
Season 1 Episodes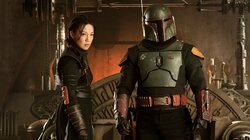 S1E1 - Chapter 1: Stranger in a Strange Land
2021-12-29
S1E2 - Chapter 2: The Tribes of Tatooine
2022-01-05
Boba Fett faces new challengers on Tatooine.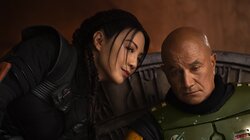 S1E3 - Chapter 3: The Streets of Mos Espa
2022-01-12
Boba Fett must deal with two very different threats.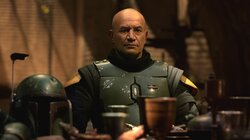 S1E4 - Chapter 4: The Gathering Storm
2022-01-19
Boba Fett partners with Fennec Shand.
S1E5 - Chapter 5: Return of the Mandalorian
2022-01-26
An unexpected ally emerges.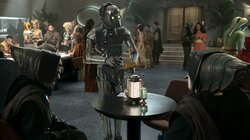 S1E6 - Chapter 6: From the Desert Comes a Stranger
2022-02-02
Mysteries are explored and Boba Fett learns new information.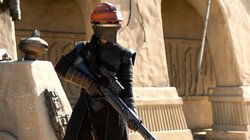 S1E7 - Chapter 7: In the Name of Honor
2022-02-09
Boba Fett and Fennec Shand face an escalating conflict.
Cast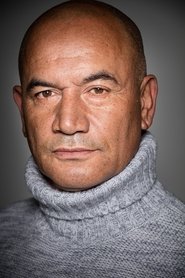 Temuera Morrison
as Boba Fett
Ming-Na Wen
as Fennec Shand