Next Episode of
What If...?
Next Season Dates Have not Been Announced Yet!
Last Episode Aired on October 6th, 2021
Videos & Trailers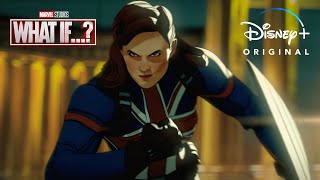 Moment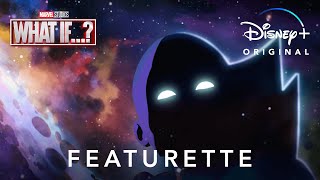 "What Is What If…?" Featurette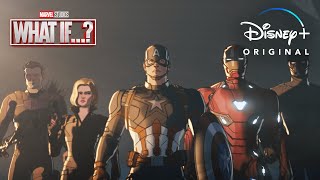 Ask The Question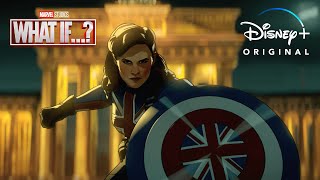 Changed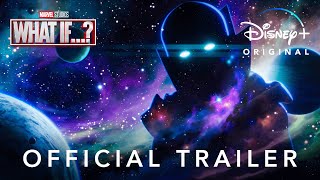 Official Trailer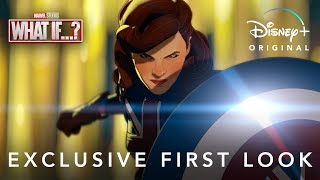 Exclusive First Look
About the Series
"What If...?" is an English, Action-Adventure-Science-Fiction web series by Disney+. The show first premiered on August 11th, 2021 with an average rating of 7.2 on
TvMaze.
The average runtime of each episode is 31 minutes.
What If…? flips the script on the MCU by reimagining events from the films in unexpected ways. Marvel Studios' first animated series focuses on different heroes from the MCU, featuring a voice cast that includes a host of stars who reprise their roles.
The show is currently in its 2nd season.
What If...? Season 2 episode release schedule
| Episode | Episode Title | Release Date |
| --- | --- | --- |
| Season 2 Episode 1 (S02E01) | What If... Captain Carter Fought The Hydra Stomper? | To be Announced |
Previous Episodes
Season 1
Season One of What If...? premiered on August 11th, 2021. This season contains Nine episodes.
Season 1 Episodes
S1E1 - What If… Captain Carter Were The First Avenger?
2021-08-11
After an ambush in the lab, Peggy Carter steps in and takes the Super Soldier serum and uses her newfound power and strength to charge right into battle.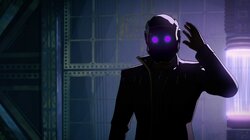 S1E2 - What If… T'Challa Became a Star-Lord?
2021-08-18
What would have happened if T'Challa and not Peter Quill were picked up by Yondu as a child and became Star-Lord?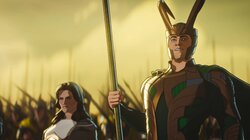 S1E3 - What If... The World Lost its Mightiest Heroes?
2021-08-25
Nick Fury struggles to launch The Avengers when candidates are targeted by a serial killer. Meanwhile, Loki presented himself to the Earth governments as king of Asgard using all his diplomacy.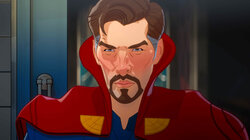 S1E4 - What If… Doctor Strange Lost His Heart Instead of His Hands?
2021-09-01
After losing the love of his life in a car crash, Doctor Strange becomes consumed with finding a spell that can bring Christine back to life.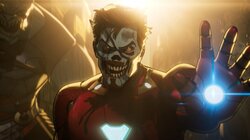 S1E5 - What If... Zombies!?
2021-09-08
When The Avengers are infected by a zombie plague, surviving heroes search for a cure.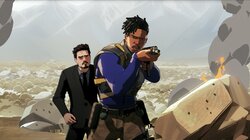 S1E6 - What If… Killmonger Rescued Tony Stark?
2021-09-15
An American soldier called Killmonger rescues Tony Stark when his Humvee is attacked in Afghanistan.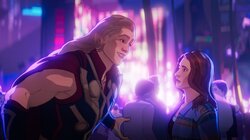 S1E7 - What If… Thor Were an Only Child?
2021-09-22
Thor, who never learned to be a good hero, throws an out-of-control intergalactic party on Earth. He learns a neat trick the Skrulls can do, then meets Jane Foster for the first time.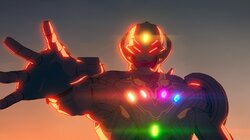 S1E8 - What If... Ultron Won?
2021-09-29
Natasha Romanoff and Clint Barton seek to destroy killer-robot Ultron following a cataclysmic event.
S1E9 - What If... The Watcher Broke His Oath?
2021-10-06
In order to defeat Ultron, The Watcher breaks his oath and assembles a team of heroes from across the timelines.
Season 2
Season 2 Episodes
S2E1 - What If... Captain Carter Fought The Hydra Stomper?
Peggy Carter / Captain Carter believes that the love of her life, Steve Rogers, is long-dead until he is discovered alive as the villainous Hydra Stomper.
Cast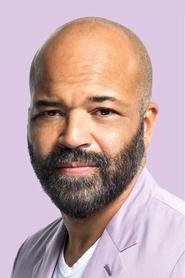 Jeffrey Wright
as Uatu / The Watcher (voice)